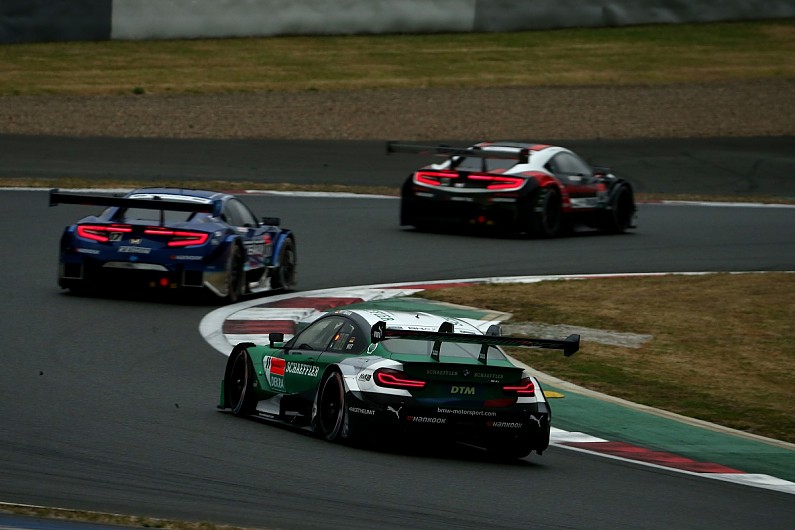 Audi motorsport chief Dieter Gass believes financial hurdles were the main obstacle to SUPER GT and the DTM realising the full potential of their Class One tie-up.
SUPER GT and the DTM now run to the same set of regulations as part of a unification that was officially announced in 2018, with a total of six manufacturers having built cars to Class One rules across both categories to date.
While the two series were successfully able to host a joint 'Dream Race' at Fuji Speedway in November, efforts to persuade manufacturers to enter their cars in both categories have so far proven futile.
This has come as a particularly major blow for the DTM, which has been left with only a single manufacturer in BMW due to Audi's impending withdrawal from the series at the end of the 2020 season.
Gass believes SUPER GT manufacturers Nissan, Honda and Toyota have been hesitant in joining the DTM because it would have been expensive to run two programmes simultaneously – even if they used the same cars.
"I think the situation is very complex," Gass said at the start of the DTM pre-season test at the Nurburgring.
"You have national interests and individual strategies in terms of the manufacturers.
"We did state we were in theory interested to run cars in Japan as well under the Class One regulations, but it is obviously there is a significant financial impact if you do so.
"For us it would have been only possible if we reduced the amount of cars running in Germany by the same number we run in Japan.
"And the Japanese manufacturers are in a very similar situation. They have their own championship in Japan.
"For them, the cost of running additional cars in Germany would have been mega-high, and without having German cars in Japan to compensate for fewer cars over there, I think we need to appreciate that decision.
"I'm not sure it was a lack of interest, I think it's more the difficulties in realisation."
Source: https://www.autosport.com/dtm/news/149853/audi-financial-hurdles-stopped-class-one-tieup
http://canadaaudiclub.com/wp-content/uploads/2020/03/canadaAudiClub-1.png
0
0
manager
http://canadaaudiclub.com/wp-content/uploads/2020/03/canadaAudiClub-1.png
manager
2020-06-08 13:24:28
2020-06-08 13:24:28
Financial hurdles stopped Audi DTM, Super GT Class One tie-up